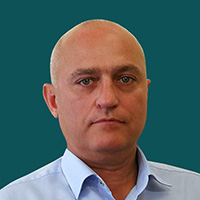 +38 067 670 22 06
vp@pavlenkopartners.com
Auditor's Certificate №004297
Registry №100329
Pavlenko Volodymyr
Auditor, managing partner
Education
Graduated from the Economic Faculty of the Ivan Franko National University of Lviv in 1992.
In 2000 received the Certificate of auditor.
Experience
Since 2003 is a director of Pavlenko & Partners. Audit & Consulting LLC.
Since 2016 is a Head of Lviv territorial branch of Union of Auditors of Ukraine.
Specialization
Audit services
Consulting services
Accounting and reporting
Languages: