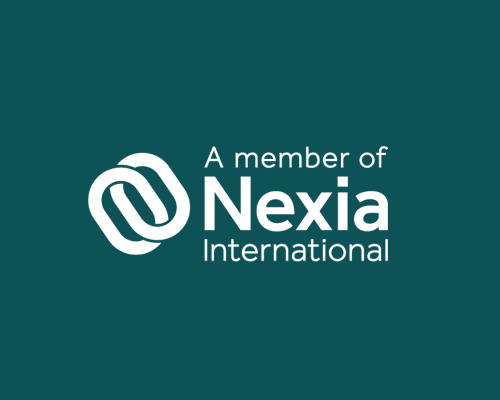 Pavlenko & Partners Audit & Consulting LLC was founded in 2003.
The Company follows the requirement of the Code of Ethic that was published by International Federation of Accountants and conducts its activity based on International Standard of Audit (ISA). The Company is included to the register of the audit firms that has a right to conduct audit in Ukraine made by Audit Chamber of Ukraine. Pavlenko & Partners Audit & Consulting LLC has passed an inspection of services' quality control which is confirmed by the Certificate of compliance to the system of the quality control issued by Audit Chamber of Ukraine (www.apu.com.ua).
The managing partner of Pavlenko & Partners Audit & Consulting LLC is certified auditor Volodymyr Pavlenko.
The main staff of the Company consists of certified auditors, specialists with certificates DipIFR ACCA and CAP (Certified Accountant-Practitioner), specialists in taxes.
Pavlenko & Partners Audit & Consulting LLC is a member of Nexia International, a network of consulting companies which are TOP-10 biggest auditors and consultants networks in the world. Nexia International unites companies specializing in the fields of auditing, taxation, consulting, banking, corporate, investment management and legal services from 105 countries. Compliance with high standards of services quality, which is subject to a strict control, is a mandatory prerequisite to joining Nexia International.
Membership in Nexia International provides our specialists with access to global sources of professional knowledge, deep knowledge of regional legislation accompanied with the understanding of business culture and customs of a country where our company maintains a project.
You will gain confidence in your business with us. We guarantee reliable cooperation and high quality services for our clients.
During more than ten years of its existing Pavlenko & Partners. Audit & Consulting LLC has gained the experience in different spheres, among which:

Agriculture
Grain Land Ukraine LLC (Ireland);
Dan-Farm Ukraine LLC (Denmark);
DFU Agro LLC (Denmark);
Halychyna Zahid LLC (Denmark).

Trade
Vitfoss UA LLC (Denmark);
Frank Lemeks LLC (Germany);
Blum Ukraine LLC (Austria);
Tadeks Mastyla Ukraine LLC (Poland).

Construction
Group of the Companies TKS (Ukraine).

Production of
construction
materials
Galenergobudprom LLC (Ukraine).

Woodworking
industry
Swiss Krono LLC (Switzerland);
Vabudo LLC (Denmark, France).

Sewing
industry
Trottola LLC (Ukraine);
Groklin Karpaty LLC (Poland);
Lviv Textile Company CJSC (Denmark).

Gas and oil
extracted
industry
Subsidiary company Europa Oil & Gas (Great Britain);
Capital Oil LLC (Swiss).

Information
technology
Skelia LLC (Luxemburg).

Charity
funds
Charity fund Salus.