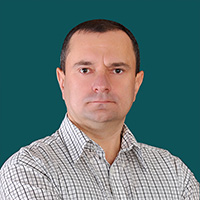 +38 097 359 85 48
aa@pavlenkopartners.com
Auditor's Certificate
Registry № 101728
Andriiv Andrij
Auditor, junior partner
Education
Graduated from the Faculty of Economics of the Yurij Fedkovych National University in Chernivtzy in 1994.
In 2012 received the Certificate of auditor.
Experience
1994-1995 auditor of the State Control and Revision Office of Ukraine;
1995-2012 Chief accountant at the companies of trading, construction, and transport;
Since 2013 is an auditor in Pavlenko & Partners. Audit & Consulting LLC.
Specialization
Audit services
Consulting services
Accounting and reporting
Professional certificates:
IFA – Internal Auditor
CAP – Certified Accountant Practitioner.
Languages: